Go further – with our next Brown Bag Break on 29 January 2018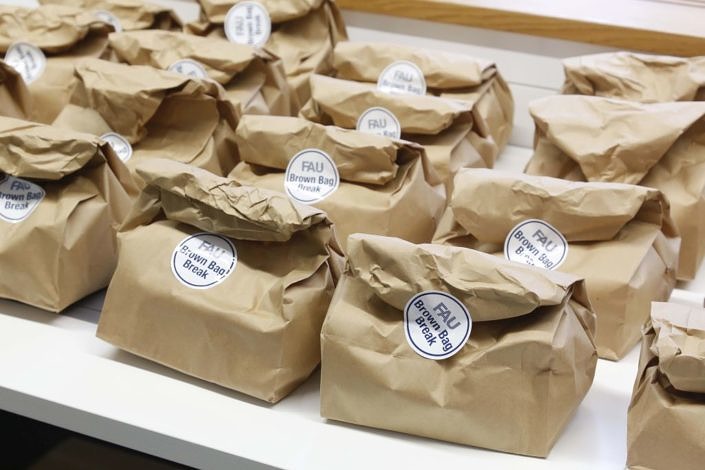 Hungry? Curious about networking with other young researchers at FAU? This is the perfect event for you:
Brown Bag Break on January 29th, 6 to 8 p.m. at the Faculty of Sciences (H3, Inorganic Chemistry, Egerlandstr. 3, 91058 Erlangen).
Get to know researchers of different disciplines and nationalities, learn about the possibilities of research support, and have a break with delicious brown bags and career-relevant talks. The topic of this event: "How to write a successful grant proposal" (event language English). More programme details are on the homepage.
Please sign up: Send an email to zuv-bbb@fau.de with your first name, last name, highest grade, country of origin and institute/chair.
Registrations are also possible via the FAU Alumni-Portal (Home > Events > Brown Bag Break). Please register for free and benefit from many advantages for members: https://www.fau.eu/alumni/the-fau-network/benefit-from-the-network/