Programmes for female doctoral candidates
The Faculty of Engineering would like to motivate outstanding female doctoral candidates for an academic career. The target agreements 2018-2022 provide travel scholarships for the promotion of an active conference participation or a short research stay as well as financial resources for individual coaching.
In addition the ARIADNETechNat mentoring program offers individual support for personal development and questions concerning career decisions.
Scholarship for participating conferences, summer schools, workshops etc.
As part of the target agreements between the Faculty of Engineering and FAU, outstanding female Master's students can apply for a travel scholarship. This can be used to fund active participation in a conference or a short period of research at another institution in Germany or abroad. Conferences in Germany are eligible for maximum funding of €350. Up to €1,000 is available towards attending a conference abroad. The maximum funding for a short period of research is €1,000. Information on applying for funding can be found in the guidelines for applying for a travel scholarship.
It is also possible to receive this scholarship for online conferences and online workshops, etc.
If you have any further questions please contact Hanna Stöcker.
Individual coachings
Funding is still available for female doctoral candidates in departments with a very low percentage of women to take advantage of individual coaching (e.g. for working specifically on a personal weakness). 
A successful scientific career on the way to a professorship requires not only professional excellence but also the development of strategies and competencies.
Young female academics find themselves in a wide variety of situations with regard to their career planning, and individual, tailored advice from a professional coach is often an important element in positioning themselves for their future careers.
Application:
Interested young female academics should apply to the Faculty's Women's Representative with the following documents
CV and list of publications
Letter of motivation (max. 1 DIN A4 page) as well as details of the desired coaching
The maximum funding available for coaching is €1,200 per applicant.
Coaches with relevant consulting competence in the higher education sector are identified through your own initiative or in cooperation with us.
The coaching contract must be submitted within 4 weeks after approval of the application, otherwise the approval will expire.
Further information on applying can be found in the guidelines for application.
Applications must be submitted at least 6 weeks before the start of the coaching. Please sent your application in electronic form to Hanna Stöcker.
Upon request, your application will be kept confidential, i.e. only the Faculty Women's Representative will decide whether to endorse the application. Please indicate this in the e-mail.
ARIADNETechNat doc
The Faculty of Engineering is committed to advancing the careers of particularly talented women across all qualification levels. They run the ARIADNETechNat mentoring programme in cooperation with the Office of Gender und Diversity. By providing women individual support through a personal mentor, the programme aims to help women successfully complete their further qualifications, whilst also encouraging high-potential female students and young researchers to start a career in research. Experienced mentors are there to give advice and support as and when needed. Participation in the programme is free of charge.
The ARIADNETechNat doc programme is available for PhD students. Please contact the programme coordinator if you would like to apply or require any further information. Mentoring is provided over a period of 18 months.
Start of new ARIADNE programme rounds: Female students and young scientists from the Faculty of Engineering and the Faculty of Sciences can now apply for admission to a new round of the career mentoring programme ARIADNETechNat.
ARIADNETechNat doc/postdoc+ 2023/24:
Application deadline 23 October 2022
programme duration April 2023 – October 2024
The free funding programme is aimed at female doctoral students, postdocs, post-doctoral researchers and W1 professors.
ARIADNE offers individual advice and support through one-to-one mentoring by experienced FAU academics of a higher qualification level, an accompanying career seminar programme with professional coaches and organised networking events for the mentee group. If international mentees are participating, the events will be held in English.
Detailed information can be found on the programme website https://www.mentoring.fau.eu/ariadne-technat/
An informative online meeting will take place on Monday 10 October, between 1:00 and 2:00 pm. The zoom link is provided on the programme website.
If you have any questions, please feel free to contact the programme coordinator Dr Marion Kämmlein (ariadne-technat@fau.de).
We look forward to receiving your application!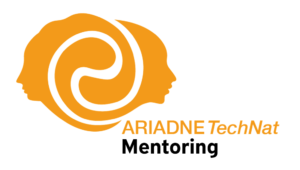 Elsbeth Wendler-Kalsch Award for women in research
The Faculty of Engineering recognises outstanding doctoral theses written by young female researchers at the Faculty with an annual endowed doctoral thesis award. The decision is taken internally at the Faculty and suggestions are not accepted.